Over the summer we were lucky enough to work closely with Chattanooga Public Library and other related organisations. The idea - to create and pilot a customised version of Hyperaudio for organisations.
Sponsorship for this initiative from the Mozilla Gigabit Community Fund also allowed us to add several features to our private beta and make the core of Hyperaud.io more robust.
The result is a system where organisations can have their very own Hyperaud.io - a version that displays only media and mixes that have been created through their custom hyperaud.io domain. For example chattanooga.hyperaud.io contains only a subset of the full corpus of hyperaud.io content.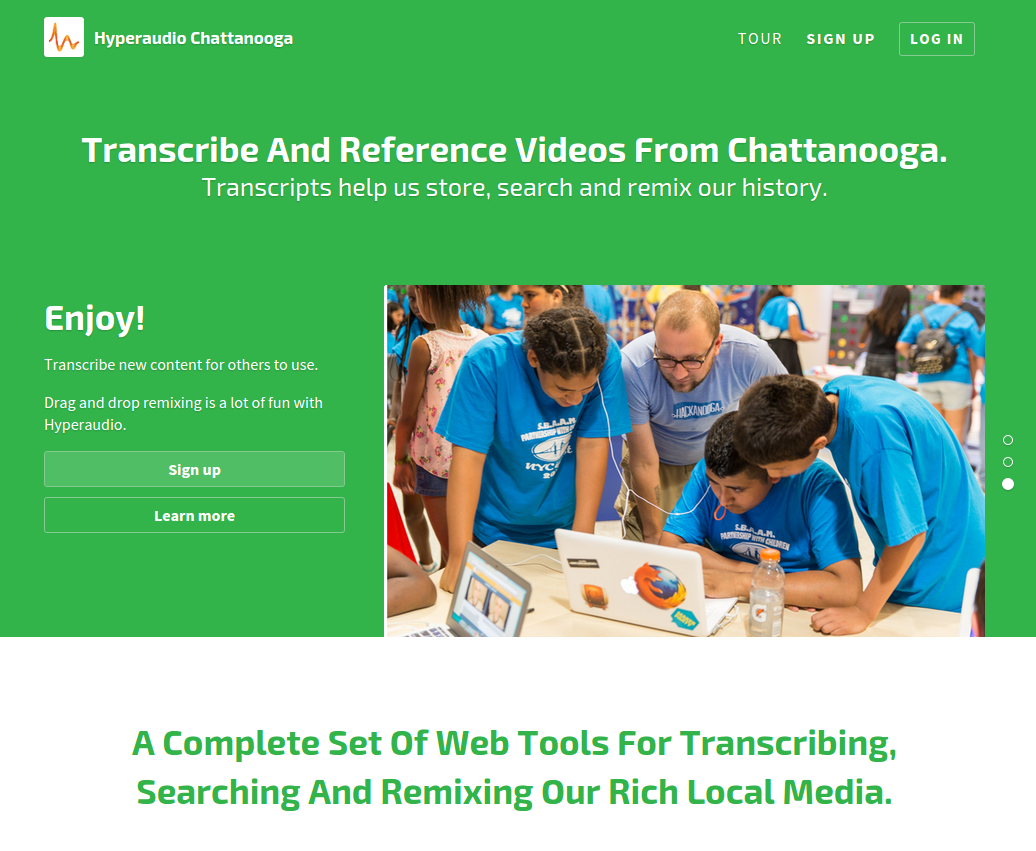 Justin Hoenke - Coordinator of Teen Services at Chattanooga Public Library, was especially active in trying out Hyperaudio with kids not only in Chattanooga but also in New York with Mozilla and HiveNYC as part of the MakerParty event.
HyperAudio and Viditor on The 2nd Floor of the Downtown Chattanooga Public Library offer kids, tweens, and teens in the community a very unique opportunity: the chance to test out a new technology before it goes public. In a way, Chattanooga's youth community are the beta testers for these new tools.
Justin Hoenke - Mozilla Community Gigabit Fund and The 2nd Floor of the Downtown Chattanooga Public Library
So apart from making the Hyperaudio Pad more robust and allowing customised versions, what other features did we add?
Here's a short list of the main ones: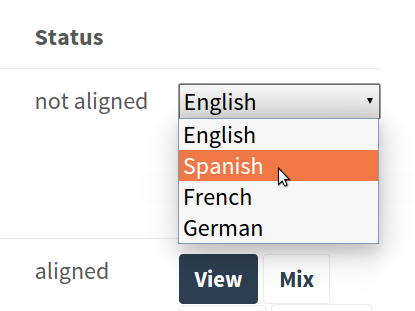 Thanks to the Mozilla Gigabit Community Fund we received the support we needed to get closer to that elusive public beta release, to which I sincerely hope we are now very close. While I'm here, I'd also like to thank Mark Panaghiston and Laurian Gridinoc for going above and far beyond on the development of Hyperaud.io also Justin Hoenke and Nate Hill for support and organisation on the Chattanooga side of the pond.
Many others have helped - a big thank you to all involved so far!